August 3, 2014  "Jesus Bread"  Rev. Ken Barnes.  On his final Sunday with us as our Interim Pastor, Ken Barnes explored the idea of Communion as an intimate act of eating together . . . the act that most defines a family.  Scripture Matthew 14: 13-21.


March 23, 2014  "Christianity as Compassion Not Condemnation" Rev. Thom Longino. Thom is Associate Night Minister at the San Francisco Night Ministry. In this sermon he draws on his experience working with street people to explore the true meaning of compassion.  Scripture:  Luke 6:27-38.
---
May 5, 2013 – "Outside the Gate" – Rev. Julianne Stokstad.  Rev Stokstad was our Pastor from 2004 to 2008. Drawing on Acts 16: 13-15, she explored the difference between the all-too-common understanding of "Evangelism" as a sort of Christian salesmanship, and a more valid understanding rooted in deeds not words. She cited some of our activities, like Pilgrim Park and Every Dollar Feeds Kids, as genuine evangelism.
---
October 27, 2013 – "Jesus' Global Village" – Rev. Faune Towery. Rev. Towery is a member of FCCSR and was our Minister-in-Training for two years when she was in seminary. Today she is the Chaplain at Hospice of Napa Valley, where, she notes, virtually all of her clients are Spanish-speaking.  In this sermon, She ties the ideas of grace  (1 Timothy 1: 12-17) and a personal calling to her life-changing encounter with Liberation Theology when working in Nicaragua right after college.
---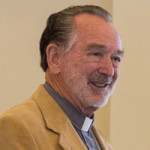 December 8, 2013 — "Wild John and Homeless Jesus" — Rev Ken Barnes
---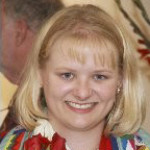 November 10, 2013 — "Priorities" — Rev. Faune Towery
---

June 24, 2012 — "Good Grief" — Joan Roane, MFT.  Joan Roane is/was a long time member of FCCSR who moved to Oregon in late 2014.  She is also a licensed marriage & family therapist. Two years before she moved away, she preached her one and only sermon from our pulpit . . . and left us all wondering if she'd missed her true calling.
---

September 11, 2011 — "A Difficult Day to Follow Jesus" — Rev. Bob Woods.  Rev. Woods was our pastor in 2011 and early 2012. On the tenth anniversary of September 11, he addressed one of the oldest questions in Christianity: How can we apply the golden rule and the teachings of Jesus when faced with utter inhumanity and evil?
---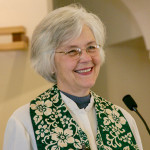 October 26, 2008 — "Lessons Learned" — Rev. Julianne Stokstad Rev Stokstad was our pastor from late 2004 through October 2008, when she resigned to pursue a calling in jail ministry.  This was her farewell sermon.  (PDF file, Click here to read)