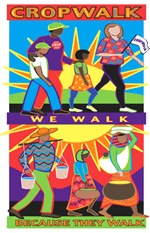 The Marin Crop Hunger Walk is part of a nationwide series of Hunger Walks coordinated by Church World Service.  Walkers have a lot of fun as they walk through downtown San Rafael raising both awareness of hunger issues and some serious money for hunger relief programs, both local and worldwide. This year, the walk will be on June 12.
FCCSR is always one of the leading faith groups in the walk, both in terms of number of walkers and money raised.  In fact, in two of the past three years (!) we've won the trophy for the most money raised by a church in the Marin march, despite being one of the smallest of the congregations participating.
Here's how we covered this milestone in The TIE, our monthly newsletter.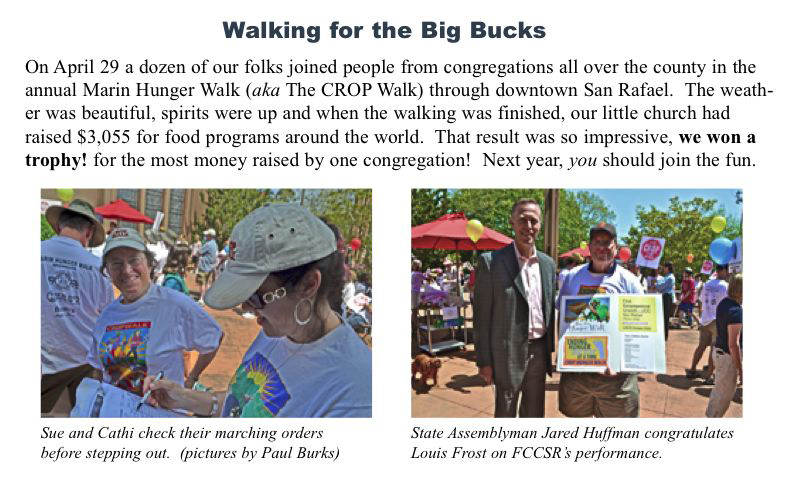 And here's a video from Church World Services that features the CROP walk in San Rafael.