When:
August 6, 2017 @ 10:00 am – 12:00 pm
2017-08-06T10:00:00-07:00
2017-08-06T12:00:00-07:00
Where:
First Congregational Church of San Rafael
8 N San Pedro Rd
San Rafael, CA 94903
USA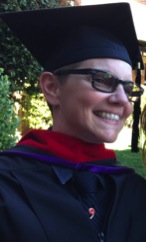 Jean Jeffress holds a Master's of Divinity from American Baptist Seminary of the West at the Graduate Theological Union in Berkeley, CA. She is a Member-in-Discernment with the Northern California Nevada Conference of the United Church of Christ and serves on the Committee on Ministry, Section B. She has been a member and lay leader of First Congregational Church of Oakland, UCC since March 1, 2009. Jean has a passion for social justice, in particular racial and economic justice, the housing crisis and displacement in the Bay Area and across the country, LGBTQ and women's rights. Her sermons will likely touch on one or more of these social justice issues as she firmly believes the Gospel of Jesus Christ to be an act of resistance to imperial power and political oppression. Jean also believes deeply that following Jesus is a means to radical love, personal transformation, and spiritual revolution. Jean was recently described by a member of the church where she did her Field Education as "Gracious and Gritty." Jean is a preacher, musician, singer, cook, and bbqer. Jean lives in Oakland with her wife Carol, her dog Flaco, her cat Baby Boy and her housemate Nichola. Ms. Jeffress will be preaching from Genesis 32:22-31.