When:
August 25, 2017 @ 7:00 pm
2017-08-25T19:00:00-07:00
2017-08-25T19:15:00-07:00
Where:
DeHaan Center, Pilgrim park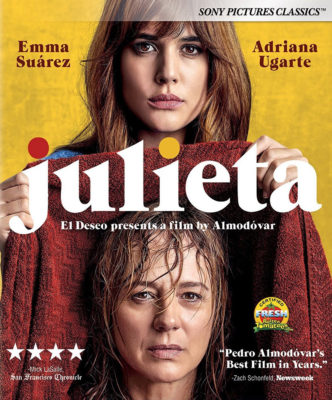 Spanish write/director Pedro Almodóvar is widely considered the modern master of films that explore the inner lives of women. On past Movie Nights we've screened two of his classics: "All About My Mother" (1999) and "Volver" (2006.) In recent years he appeared to move away from these thoughtful films to movies that were broadly comic or just plain weird. Then in 2016, he returned to his roots, and critics hailed "Julieta" as his best work in years.
Drawing on a trio of short stories by Nobel laureate Alice Munro, "Julieta" follows the title character from her 20s and her first great love through 40 years of troubles that illustrate how hard it is in the modern world to sustain the relationships that matter most. However, it ends on the hopeful idea that seemingly broken connections may be more durable than we think.
"I can see that fans loyal to the near-delirium of Almodóvar's early work will scorn the relative restraint of "Julieta." Its blood is not as hot as they would wish. But the clash between the stoical sorrowing of Munro's characters and the director's more unembarrassed instincts is exactly what tenses the tale and makes it so hard to forget. " Anthony Lane, The New Yorker
Click here for the complete review and a feature story on this film