When:
March 6, 2016 @ 10:00 am
2016-03-06T10:00:00-08:00
2016-03-06T10:30:00-08:00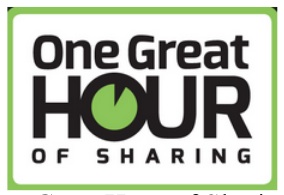 One Great Hour of Sharing is the Lenten Offering of the United Church of Christ that supports disaster, refugee, and development actions. Today, our world is facing a refugee crisis beyond anything we have seen in recent generation. At this moment, there are more refugees in the world than at any time since World War II. The One Great Hour of Sharing offering is rooted in responding to Christ's call to welcome the stranger. Please give generously on March 6, when we will collect this important offering.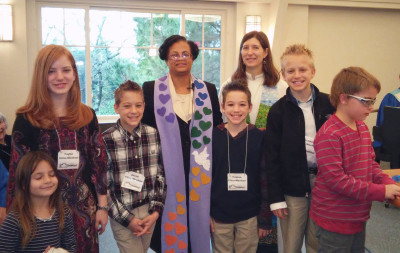 On January 17, the youth of FCCSR met with Rev Phyllis Richards from the UCC national office to discuss how they could help address the refugee crisis through OGHS offering.   After much discussion, the kids decided to work throughout Lent to send Hygiene Kits to refugees as their participation in One Great Hour of Sharing. A Hygiene Kit is a small collection of basic toiletries that are sent to displaced peoples around the world. These kits include seven basic items in a Ziploc bag. The youth came up with a goal of 250 Hygiene Kits, and they will be working with other youth in the neighborhood to meet this goal. The youth will be asking their friends, classmates, teachers, and acquaintances for supplies to fill the kits.
Rev. Richards promised a $250 matching grant for the first $250 in cash or supplies that they collect.  Each kit contains:
One hand towel measuring approximately 16′′ x 28′′ (no fingertip or bath towels)
One washcloth
One wide-tooth comb
One nail clipper
One bar of soap (bath size in wrapper)
One toothbrush (in original packaging)
Six standard size Band-Aids®
One-gallon plastic bag with zipper closure
$2 for shipping to get the kit to its destination
If you would like to help the youth reach their goal, please bring items to the church during