"If this is going to be a Christian nation that doesn't help the poor, either we have to pretend that Jesus was just as selfish as we are, or we've got to acknowledge that He commanded us to love the poor and serve the needy without condition and then admit that we just don't want to do it."    Stephen Colbert
 First Congregational Church of San Rafael has a long tradition of being strongly oriented toward outreach and benevolence. In recent years we have consistently been ranked as one of the most "giving" churches for our size in our denomination.
In addition to these hands-on activities, we actively support a number of outreach efforts through our Mission Budget.  You can read more about them from the links below

Canal Alliance helps the community of San Rafael's Canal neighborhood through social justice advocacy, academic support, after-school programs and community leadership development.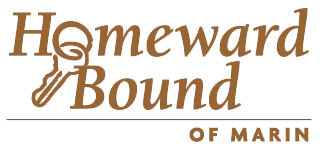 Homeward Bound operates a number of shelters, job-training and re-entry services for homeless families and individuals in Marin. In addition to financial support, FCCSR conducts a drive each year to collect large numbers of new pillows or towels for Homeward Bound to give their clients..
Ritter Center provides food, clothing, showers and other essentials for Marin County's homeless and other at-risk populations. They also conduct "Backpack Sunday" every summer, collecting school supplies for Ritter Center's program to equip needy kids for the start of school.

Habitat for Humanity FCC is a Convenent Church of Greater San Francisco Habitat for Humanity (which includes Marin.) In addition to financial support, FCC members get together one day a year to work at one of Habitat's affordable-housing construction sites.