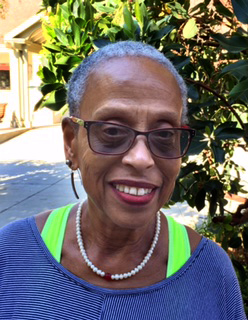 Gwendolyn Morgan comes to us with years of experience as an administrator, coordinator, and program assistant for various non-profit organizations as well as working for the City of Oakland Department of Human Services. She specialized in working with low income and welfare individuals so that they could gain the experience needed to return to the workforce.
When she isn't busy bringing order out of Chaos at FCCSR, Gwendolyn spends time creating custom jewelry, hiking and supporting her homeowners association.  She lives in Novato with her partner, Gail, and a very spoiled poodle named Jasper.
Click here to see Gwendolyn's current office hours.