No matter who you are or where you are on life's journey, you are welcome here!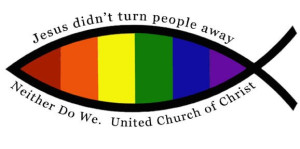 Whether you're looking for a church home or just curious, please feel free to explore.  You can learn about our history, our denomination and our theology in "About Us" and our Sermon Archives. To catch some of the flavor of our church life, check out our our newsletter, the TIE. Of course, nothing can take the place of a visit, so we hope to meet you soon. Here are the basics:
Worship starts at 10am every Sunday. Children stay for the first part of the service, then go to Sunday School. Communion is served (all are welcome) the first Sunday of each month. Click here for more visitor information.