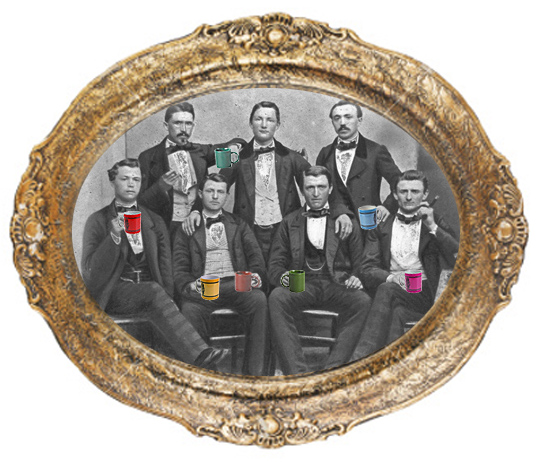 The FCCSR Men's Group takes great pride in being absolutely the most unplanned, unstructured fellowship program in our church (or maybe any church anywhere.)
Our guiding principle is "Guy talk and free coffee."
We usually meet one Saturday each month at 8:30AM in the DeHaan Community Center at Pilgrim park. Click here to check our next meeting.
Each of us brings a few muffins or some similar fat-and-sugar-laden breakfast edible. Coffee and (sometimes) juice is on the house.
. . . and we talk.  A few times a year, when we  line up an interesting outside  speaker, we'll have a structured program, but usually we just talk . . . with no agenda . . . about whatever is on our minds. It turns out that within our little group, we have an incredible breadth of life experiences and an equally wide range of opinions about everything. Yet we manage to air them out . . . to actually learn from each other . . . and to enjoy each other's company in the process. (Clearly, we're all too open-minded to be any good as TV opinionators.)
That must be why we keep coming back.  Join us!